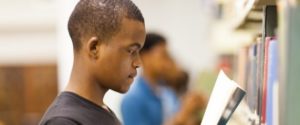 Make a Difference in a Child's Life. Become a Champion for Service.
You can make a difference in the life of a promising, yet struggling, high school student in our community through the Youth Action Project's Champion for Service program.
The youth we work with are good kids with tremendous potential, but they have limited resources, little support and few opportunities.
With so many of the schools in the San Bernardino area under performing your financial support is a critical component to the success of the children that YAP serves.
You can change that by becoming a Champion for Service and sponsoring a child who has been identified as being "at risk" of dropping out of high school.
When you donate to YAP, you join our cause and directly support children in your community. No matter how little or big the amount, donating can start making a difference in the lives of young people around you. Compare the cost of a contribution to YAP to that of the cost of housing one of our promising young people in jail. Compare it to the cost of supporting one of these people on the welfare system. Compare it to the cost of that person turning to a life of crime and having to be supervised by local law enforcement.
No donation is too small or too large for YAP. We appreciate everyone's contributions.
Your Impact
It's not just a donation. It's an investment in a child's future.
Teenagers who participate in positive youth development activities graduate from high school and go on to college at dramatically higher rates than those who do not.
Your financial support starts lots of things, like:
recruiting new volunteers and mentors
covering the costs of background checks, while ensuring trained professionals match youth to responsible mentors
enabling ongoing supervision and relationship support for every children, volunteer and mentor
providing cultural and social activities to enrich the opportunities for every children involved in the program
Your support will enable YAP to provide positive youth development services for high school students in the San Bernardino City Unified School District and professional development for local college students.
We are a 501(c)3 non-profit organization, so your donations are tax deductible.
Donate Online Today!
Choose to make a difference in a child's life today.
| | |
| --- | --- |
| Champion of Service (Sustain a mentoring match) | $1,000 each year for two years |
| Sponsor of Service (Fund a college aspiration) | $   500 each year for two years |
| Advocate of Service   (Empower a child vision) | $   250 each year for two years |
| Supporter of Service (Start a lasting relationship ) | $   150 each year for two years |
| Train more mentors | $    75 |
| Make a mentor student match | $    50 |
| Fund our programs | $    35 |
| Help a child fulfill potential | $    25 |
| Recruit more mentors | $    10 |
Conveniently make an online donation of $1 or more today – and any time you like. You can come back regularly to donate or make a one-time donation.
How it works:
You will be re-directed to PayPal's secure donation processing page. You do not need a PayPal account to make a donation.
Once re-directed, please enter your donation amount and either:
Log into your existing PayPal account to make a donation using your account information, or
Click "Continue" located under the Don't have a PayPal account? section (on the left-side) to use a credit card.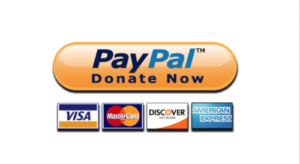 Donate by Check
Make your check payable to:
Youth Action Project, 696 S. Tippecanoe Avenue, San Bernardino, CA 92408.